Candlefind Destash
SCENTED SURPLUS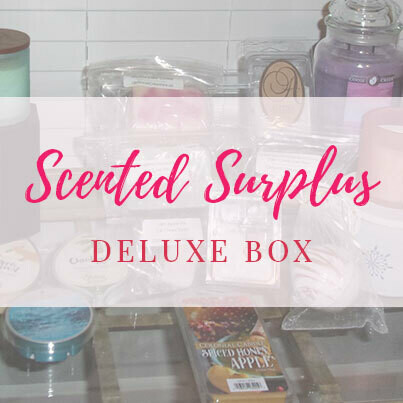 Scented Surplus Deluxe Box
SKU 00001
Product Details
Candlefind Scented Surplus boxes are back! You are now able to select what type of scents you'd like to see in the majority of your box. Boxes contain a mixture of new and gently used products. The gently used products are products we have used for testing purposes and no longer need to keep on our shelves. New products are often duplicates we have that we have no need to keep. All products are less than 1 year old.
-FREE Shipping on All Orders!-
Shipping Insurance: We offer an option to purchase shipping insurance at checkout and encourage our customers to add this option in the event that your candles are broken or damaged during shipping.
Save this product for later